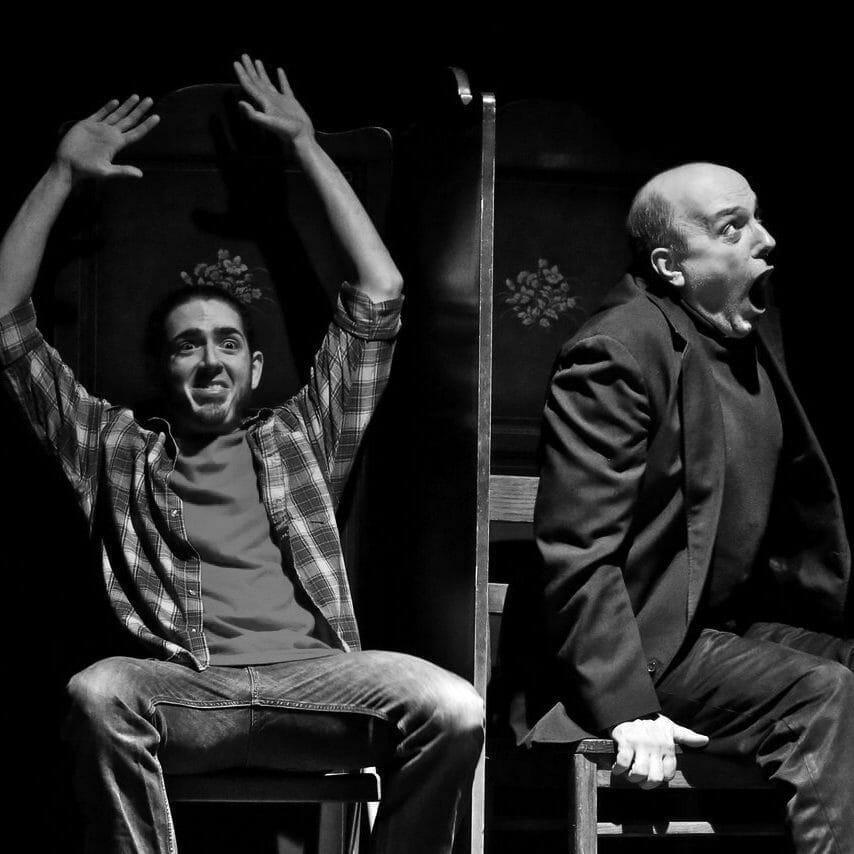 SNL? Oh yeah, we can do that.
In 1988, Stev Guyer fielded a cast of performers and students to stage Dawn of Infinite Dreams, an original rock opera about the life of the wizard Merlin. The troupe took their show to performance spaces in and around Columbus, producing it wherever and whenever they could. To keep his little company of players working together between tours, Guyer moved them into an abandoned horse-drawn buggy factory next to an uninhabited prison. They painted a square on the floor, called it the stage, and the Shadowbox Theater was born.
Now with a (sort of ) space to call their own, the company had to decide exactly what kind of "theatre" they were going to do. They landed on a cabaret-style format that rolled elements of drama, rock music, and comedy into a bold and bawdy show. With experience from mounting Dawn, music and drama had become second nature. Comedy, however, was a whole new challenge. With characters and quips from sketch shows like Saturday Night Live and MADtv, America was clearly in love with comedy. But if you weren't in Chicago, New York, Toronto or Los Angeles,  a professional, live sketch comedy show—let alone a good one—didn't appear on your weekend paper's "Things To Do" list.
It was the 90's. People still read news on paper. It was a thing.
Today, SBX's comedy shorts and music shows are at the heart of its programming. Its skewering sketches on love, relationships, and pop culture have kept audiences howling for decades --- and solidified its place as one of the region's most unique and versatile ensembles.
Whether it powers the stories of legendary wizards or the birth of wacky characters, the SBX creative force is a fearless energy that compels us to do the unthinkable, and achieve the unimaginable.