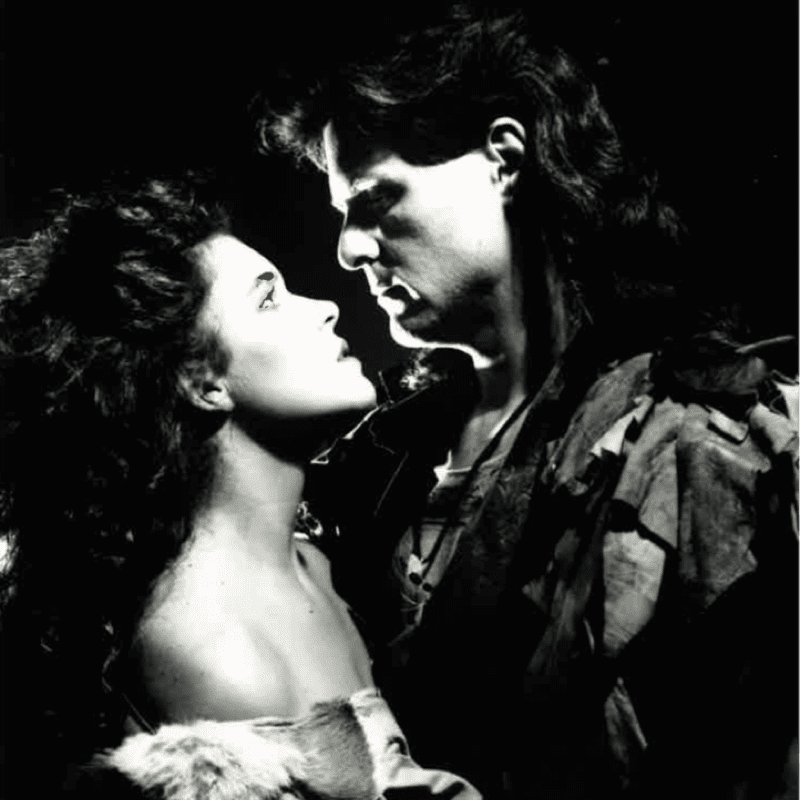 1988
DAWN world premiere
Stev Guyer, a long-haired rock musician, writes a rock opera about the wizard Merlin and finds local actors, musicians, and OSU opera students to perform it.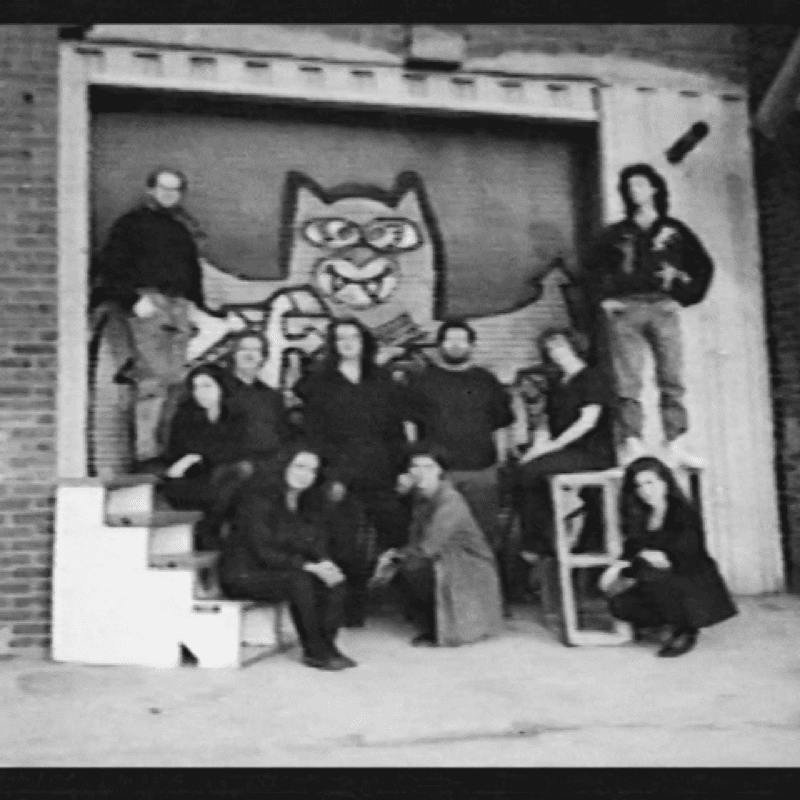 1988
Shadowbox Theatre opens in the Buggyworks
The company moves into its first home: an abandoned horse-drawn buggy factory next to an uninhabited prison, with painted squares on the floor for a stage.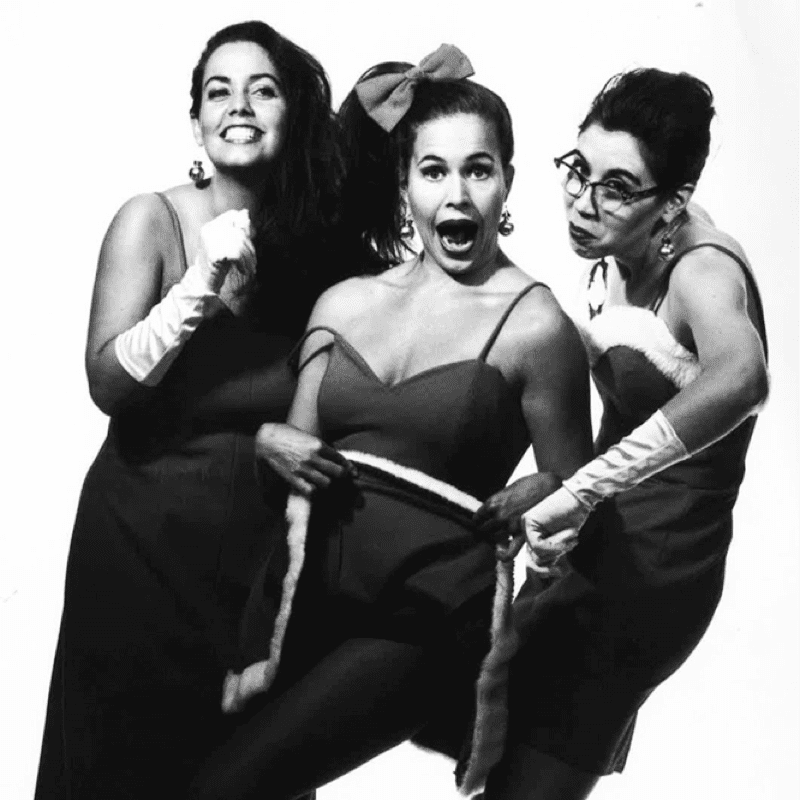 1992
First Holiday Hoopla / Santa Babies premiere
Shadowbox produces its first collection of holiday-themed theatrical shorts, comedy, and music, capped off by The Santa Babies – a lounge act that mixed harmonies with hilarity. The production continues to be the company's highest grossing show each season.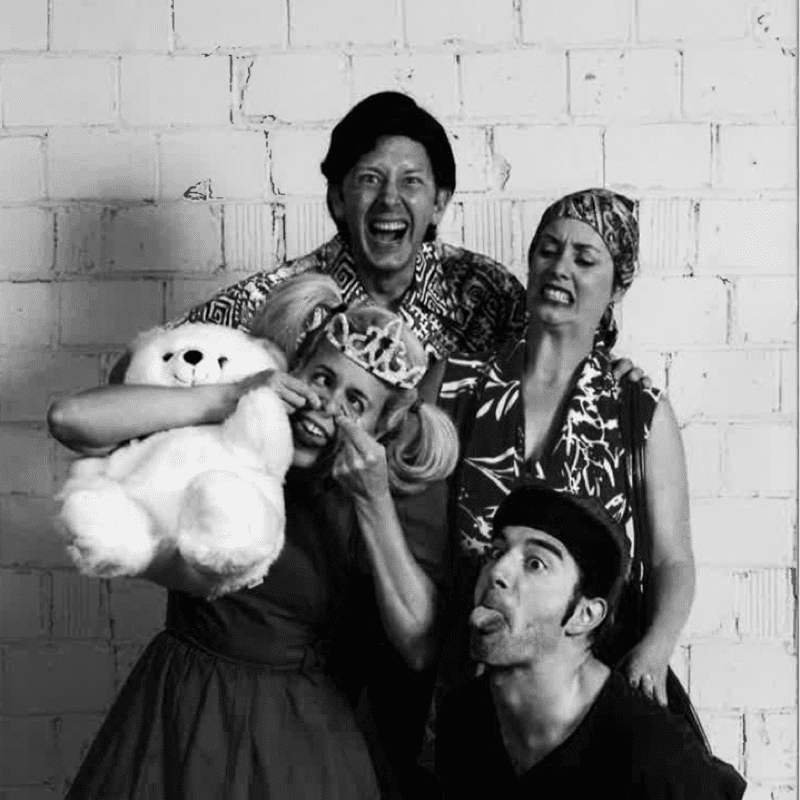 1993
SHADOWBITES premieres
Building on the success of Holiday Hoopla, and determined to perform as a troupe as often as possible, Shadowbox produces another collection of shorts, sketches, and rock 'n' roll music.
1994
LONE SEASON premieres
The company's follow-up to their Merlin story was a show about wolves.

1994
Spring Street theater opens
After outgrowing the Buggyworks, the company renovates a raw warehouse space on the northeast edge of dwntown into a 100-seat theater with a kitchen and bar, and continues to perfect its blend of comedy, theatre, and rock 'n' roll.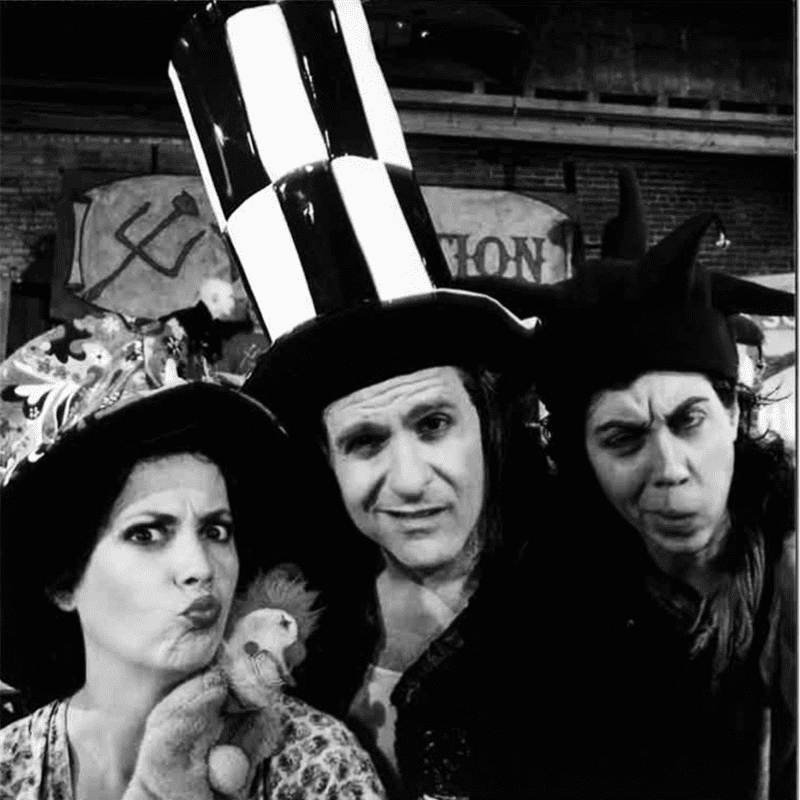 1995
EVO-lution opens
After shows about wizards and wolves, the only logical step for the company was to create a new show that was half traveling circus, half modern morality play… that toured the Midwest and ran Off-Broadway.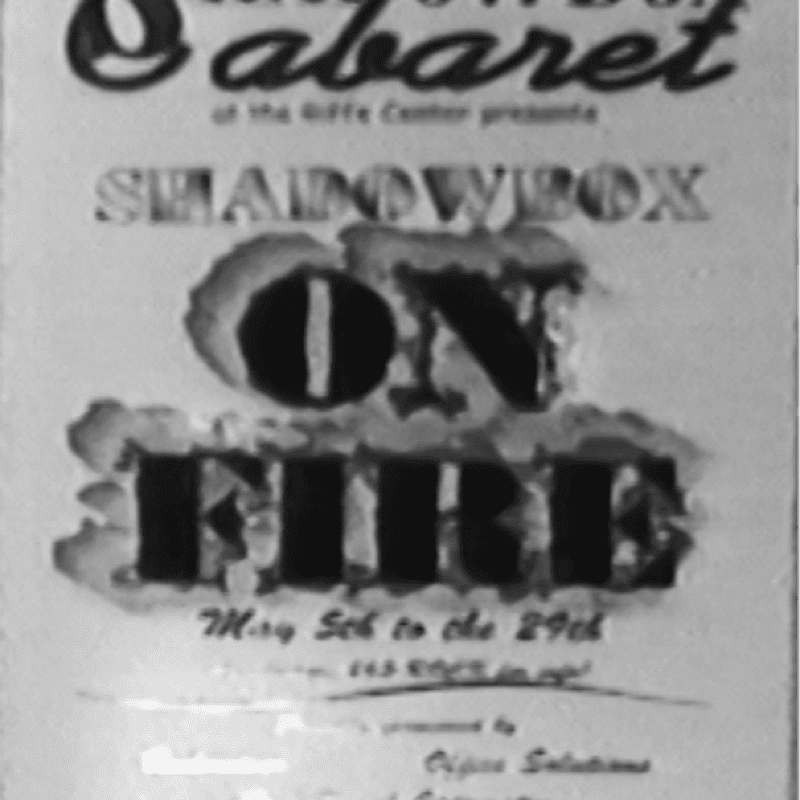 1999
The Fire
On March 1, a fire broke out at the Spring Street theater, closing the performance space. Later that night, at the most pivotal meeting ever to occur at a Waffle House, Guyer & Company plot a course of action to perform, raise funds, and keep moving forward.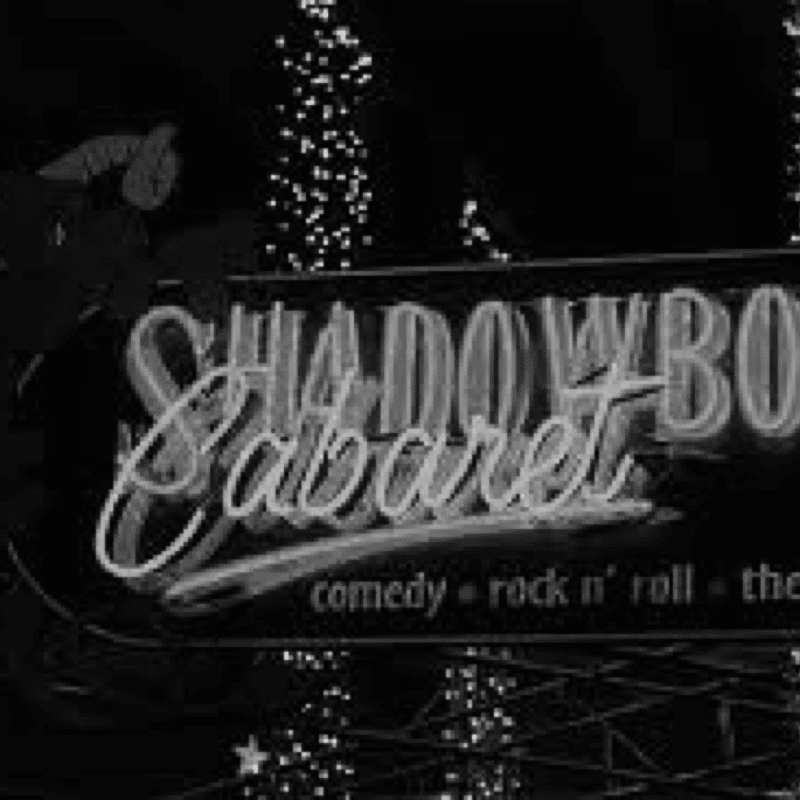 1999
Easton Location Opens
Shadowbox moves into a new, state-of-the-art theater in the city's vibrant new shopping and entertainment district. The 220-seat space allowed for additional fans, bigger shows, and the freedom to create more daring and detailed stage shows.

2000
2Co's opens
Shadowbox returns to downtown with 2Co's (short for 2nd Company") – a small, intimate cabaret venue that produced one-act plays, music, and hosted jazz nights and art exhibits. The theater hosted six seasons of shows before closing in 2006.

2001
Shadowbox South opens
An expansion project opens in Newport, Kentucky (greater Cincinnati), bringing the company's best original sketch comedy shows to an audience outside of Columbus. The venue closed in 2011 after a decade of operation.

2006
Shadowbox Musicals
Shadowbox returns to its roots – rock opera – with a limited run of The Who's Tommy, which received rave reviews from critics and audiences alike. This success led to the addition of a Sunday musical series, which includes productions of classic and modern Broadway hits and original works.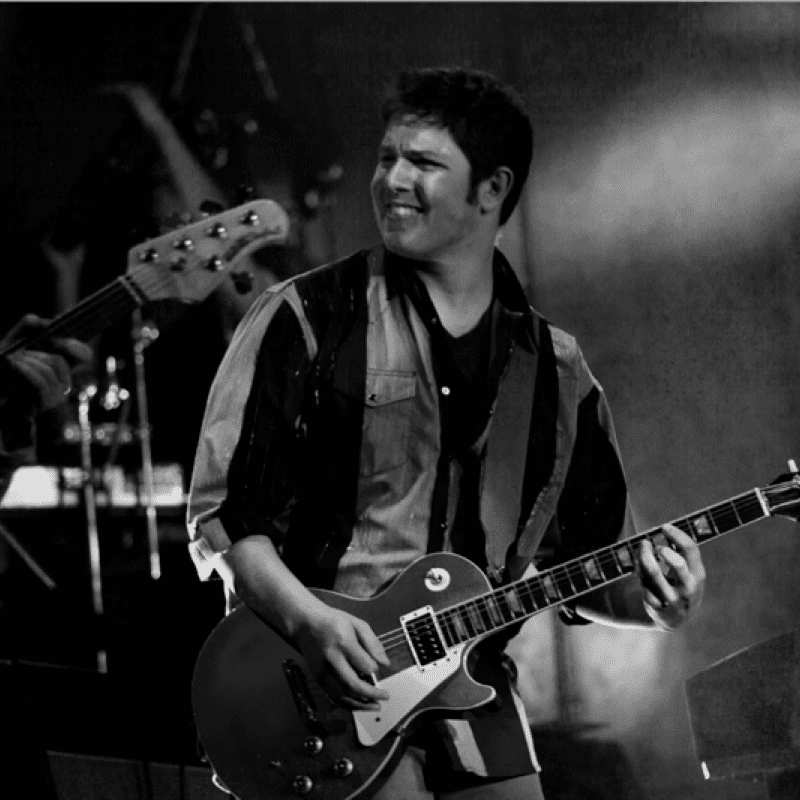 2008
Education Program
Shadowbox hosts its first "Boot Camp" for high school and college students, providing intensive instruction in sketch comedy, rock vocals & performance, dance, and workshops on professionalism. The program blossomed into a highly unique educational platform.

2010
Back to the Garden at Schiller Park
Shadowbox takes its original musical about the Woodstock experience to the city's historic Schiller Park, for its first-ever outdoor performance of a full-length play. The show brought thousands to the park and ushered in a new Columbus tradition: annual outdoor performances.

2011
Homecoming
In August, the company opened its 300-seat, 32,000 square foot theater and corporate headquarters in The Worly Building in Columbus' Brewery District, debuting a collection of some of the most popular Shadowbox sketches and musical performances of all time, entitled, Legacy.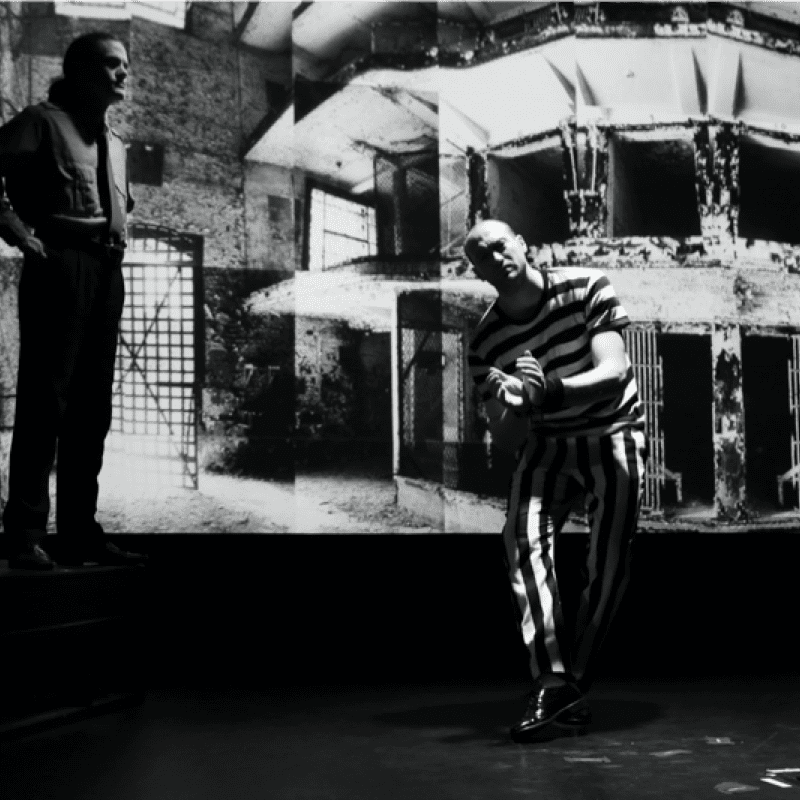 2014
Gallery of Echoes premieres
In collaboration with the Columbus Museum of Art, Shadowbox uses original music, dance, and spoken word to reinterpret pieces of visual art from the museum's permanent collection. This synthetic masterpiece was hailed as one of the year's best shows.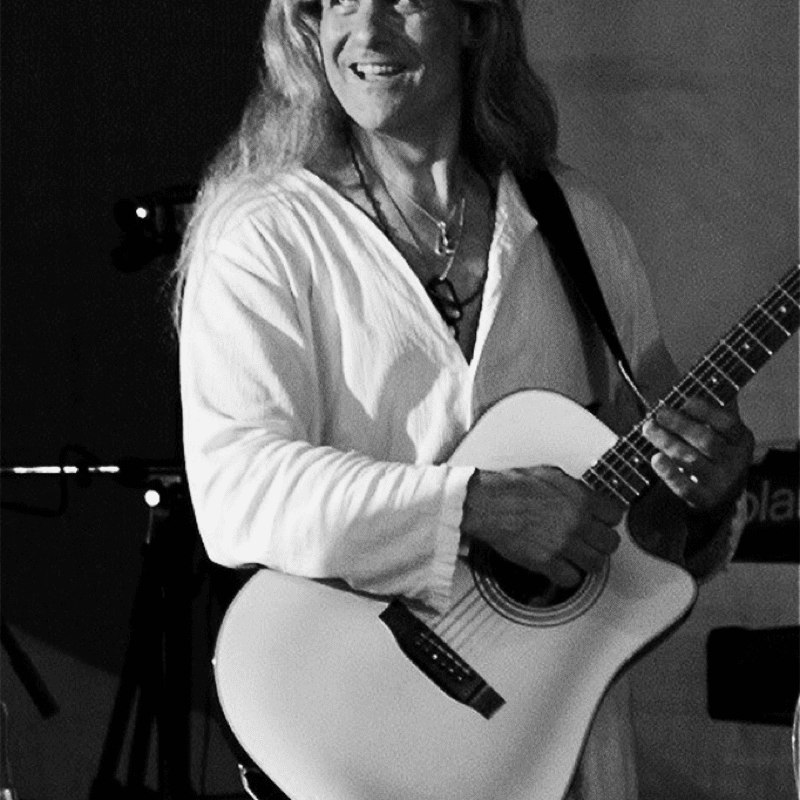 2018
Stev Guyer passes
Shadowbox Live's founder, Artistic Director, and chief visionary loses his 18-month battle with brain cancer. The company mourns, brushes itself off, and honors his legacy of creating bold, courageous theater with F#(K Cancer: The Musical.

2018

With Stacie Boord installed as Shadowbox Live's new CEO, she and her colleagues lead a reorganization of the company's leadership structure and creative visioning that helps the company continue to create impactful resonance in its community, through the shared joy of performing art.