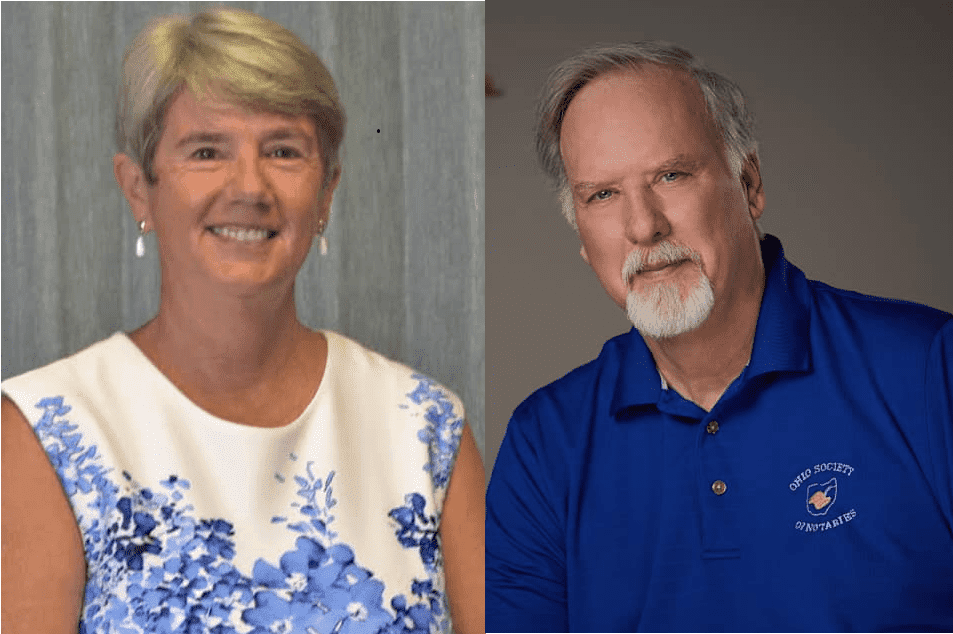 Donor Spotlight
Jill & Roger Rill
Why do you donate to Shadowbox Live?
We donate to help sustain one of the true and unique jewels of Columbus entertainment and the talented, hard-working Company folks that do so much to enrich us.
---
What is your favorite Shadowbox Live production?
Favorite? Wow, that's about a 10-way tie. Certainly, the Pink Floyd/Bowie Tribute, the Holiday Show, Tommy (please bring it back!), and so many hilarious sketch shows are up there, along with the amazing collaboration with the Ballet and Art Museum. Even the New Year's Eve party is always uniquely great!
---
What was your 1st show?
First show was at Spring St – early 90s?
---
What does Shadowbox Live mean to you?
Shadowbox is always our go-to when showing friends a night out. The wonderful balance of comedic acting, dance, song, that incredible band, and the techies behind the scenes keeping everything smoothly running, always keeps us asking how they do all that, and still serve pizza. Having come to know a number of the performers over the years, it's so nice to be warmly greeted and made to feel like a small part of the SBox family. Always impressed by the long-time continuity of the Company, and it shows in how well they all work so well together, and truly ENJOY what they do.
---