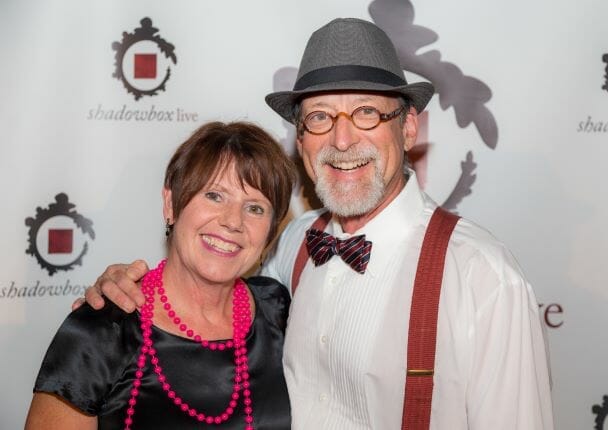 Donor Spotlight
Ruth & Alan Sacolick
Why do you donate to Shadowbox Live?
We have thoroughly enjoyed Shadowbox Live since the Shadowbox Cabaret days on Spring Street. We donate to keep your dedicated metaperfomers working to entertain us!
---
What is your favorite Shadowbox Live production?
Alan: My favorite is "Which One's Pink." I have seen it 13 times...and counting!
---
What was your 1st show?
Our first show was Holiday Hoopla in December, 1996.
---
What does Shadowbox Live mean to you?
Ruth: This is hard to describe with a brief answer. It certainly is more than "just a theater company." We had monthly date nights in the 1990's and saw every show even when your schedule included a new production every month. Doc and both of his children have performed in Patron Talent Shows. And we have seen every production since our first show in 1996. We were 2Co's patrons and Newport patrons. You are still our "go to" date night experience. You are friends. You are family. You are a big part of our lives.
---