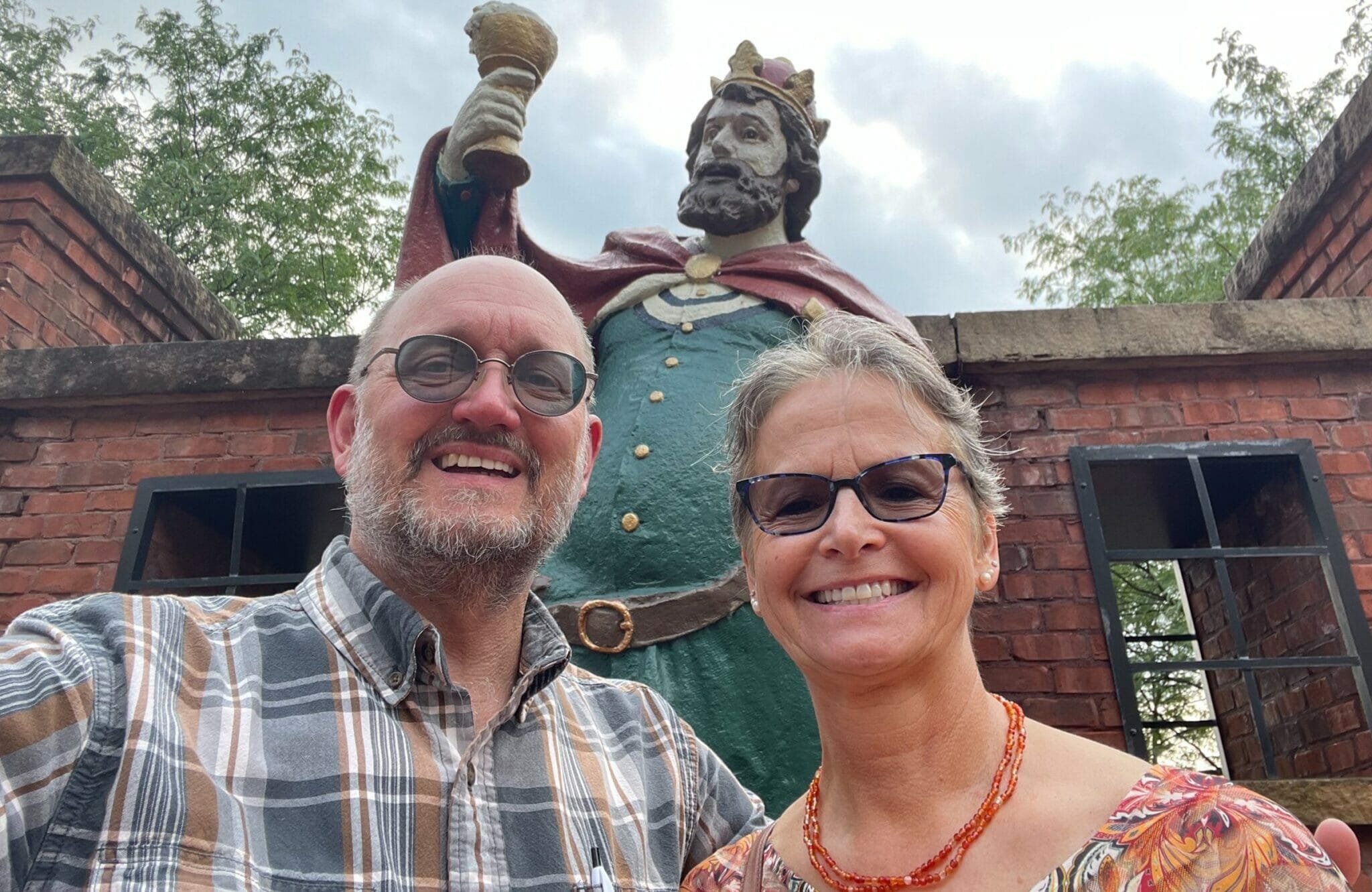 Donor Spotlight
Bridget & Brian Schleppi
Why do you donate to Shadowbox Live?
Brian: We enjoy shadowbox and we love what you do. We love the presence you bring to the greater Columbus community.
Bridget: I give to Shadowbox to make sure it has a future to continue giving joy, laughter, and all other emotions to all who come and see your shows.
---
What is your favorite Shadowbox Live production?
Brian: Underland. It was a mix of going in and out of reality in the human condition as one deals with war, death, and loss of a loved one. Music covers were incredible and intertwined amazingly with the story and the Alice in Wonderland characters. It was an incredibly impactful experience. Which One's Pink is a close second and we're looking forward to the revival of it in 2022.
Bridget: I'm not sure if I have a favorite one. There has been several shows that I would consider my favorite like Which One's Pink, Leather & Lace, Evolutionaries. Do you see a theme here? I also enjoy the Holiday show.
---
What was your 1st show?
Brian: It was in 2005, over at Easton, it was a private sketch show for our conference.
Bridget: I don't recall the name of the show but it was at Easton.
---
What does Shadowbox Live mean to you?
Brian: It's fun, entertaining, engaging, edgy while staying just inside the right bounds. It's so much more than just the place to be entertained because you give back to the community and expand your impact on the community much further than just the stage.
Bridget: I guess you could say when I come to a show that it is always entertaining and it brings a smile to me when I leave the building. I think we are so lucky to have this venue in our city and I love to share it with all my friends and family. Anyone I have a conversation with about what to do or see in Columbus this is always the number one must have that I suggest.
---